Visually Literate 2
Fine art photography for sale
Drinks and preview 16 January 2018 630pm – 830pm
16-20th January 2018 11-6pm
Saturday 20th Jan until 430pm
at The Meunièr Gallery 51 Southwark Street , London SE1 1RU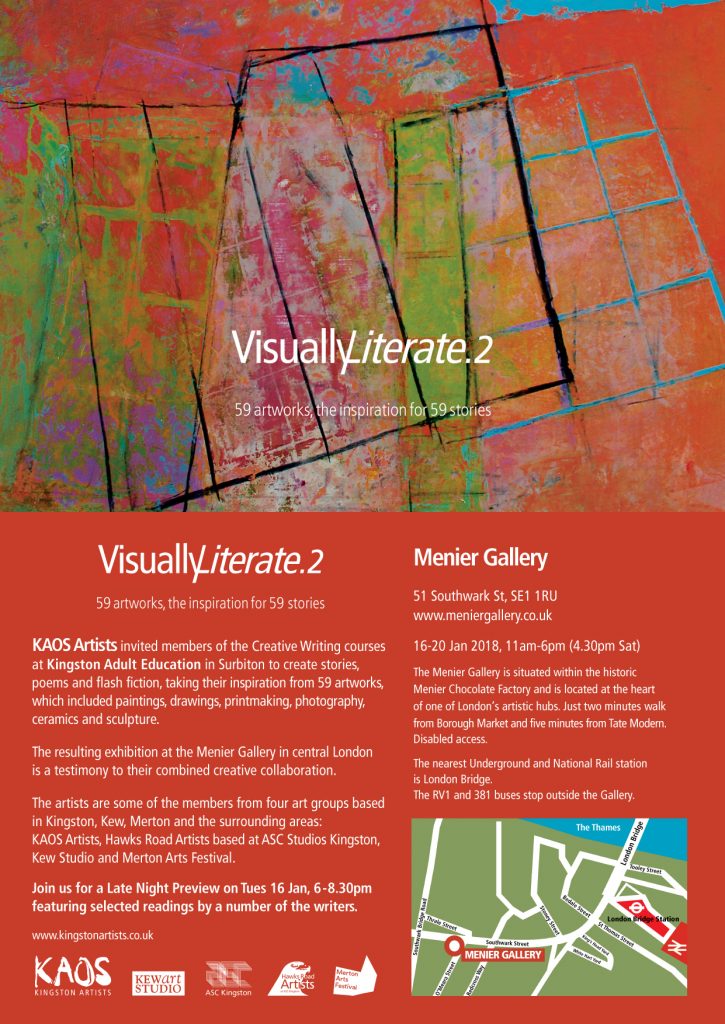 KAOS artists and a few others including Myself present : Visually Literate 2.
59 artists present a large and small artwork (small means no larger than A3).
59 writers are asked to write their response to these pieces without knowing
the title or the artist .
We have also produced a book showing the art and writing together which I am sure will make interesting reading. It's available for sale as are the artworks.
Art and words from both sides of the "creativity fence " will be hung together
in what will be a very interesting collaboration .
A Post Christmas feast for the eyes and mind.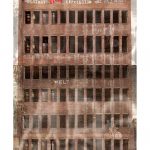 I hope you can join me and see what is ultimately written about
" Babel " – an imagined place based in the city of Bristol .