Description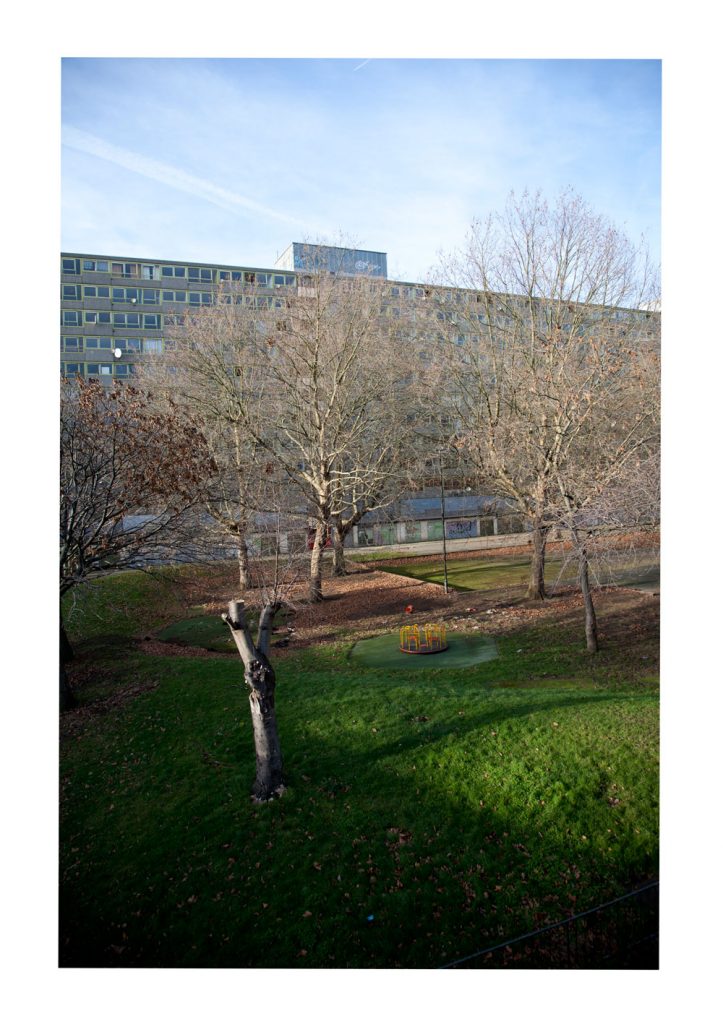 The Heygate estate in the Elephant and Castle, London was a architectural statement. Now demolished the estate had rather a welcoming feel despite its austere feel. A pure architectural vernacular and by the way I love the merry go round. Its autumnal feel resonates with its imminent demise. If you like this image have a look at my Imagined places series.
It's greatbrown and red colours sing out  especially when it's printed on Fine Art paper.
I use only pigmented inks for the finest colour and long lasting output. Printed on Archival Paper for fine Art printing at 300gsm using Epson K3 inks.
Signed by the Artist.
"heygate merry go round" is sized at approx :15×10″ (38x25cms), 20×13″ (50x33cms), 24×16′ (60x40cms)
It is supplied unframed with a white border all round and mailed in a cardboard tube using recorded post or can be collected direct from my studio.